La Manzanilla Home Construction and Design
VisitLaManzanilla.com list of architecture and home design firms to transform your vacation or retirement home. Remodel an existing home or build a new home to your specifications.  See our Real Estate section to find homes for sale!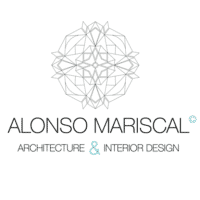 Architecture & Interior Design Business
In our studio, we develop an architecture with identity, adapted to its regional and bioclimatic context, always reflecting a constructive honesty in its elements and materials.
ARCHITECTURE
We are a company specialized in the provision of integral architectural design, interior and construction services. We are the meeting of different disciplines that work together to create a complete design experience, building the dreams of our clients through the development of commercial, institutional and housing projects. We are passionate about transforming ideas into reality, which is why we offer our services that range from the conception of design, management of contractors, legal and financial advice, addressing suppliers to the correct execution of the final project.
INTERIOR DESIGN
We offer our clients design solutions for residential, commercial and corporate spaces, specialized in the experience of the interior space as a means to improve the form of the habitable environment. Through strategies of creation, innovation, transformation and adaptation we propose ideal aesthetic solutions that integrate the preexisting elements with avant-garde proposals that adapt to the expectations and tastes of our customers. With over 20 years of experience, we offer our clients comprehensive advice on the arrangement of furniture, objects and works of art, color coordination, and textures (furniture, curtains and lighting) in the space to achieve an environment warm, innovative, classic or avant-garde according to the personality of the client.
Description OUR SERVICES…
Architectural Design
Sustainable Architecture
Interior Design
Construction
Urban Development
Care Homes / Property Management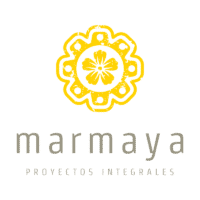 María Asunción 26, La Manzanilla, Jalisco, Mexico
Estudio Marmaya is an architecture, interior design and landscaping firm that develops integrated projects from conception through construction. We believe that homes, business and public buildings should include aesthetic elements, to  create  spaces with great functional and aesthetic force, complemented by design, lighting, landscaping, furniture and decorative elements.
We thrive by working on unique projects in design in collaboration with our clients, to bring to life their ideas in a timely and practical way.
Design, Construction and Remodeling of residential spaces, hotels, restaurants, corporate. Landscaping. Lighting and furniture projects.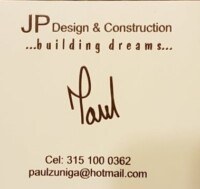 …building dreams…since 2005! We're a local company living and working in La Manzanilla, Mexico. We specialize in both residential and commercial construction.
We believe in quality and value, we listen to clients and help to bring their projects to life. Whether you're looking to remodel your home or build from the ground up we have the experience and staff to make it happen.
For many of our clients the thought of building a house in a foreign country can be daunting. We can help make the process easy, we have contacts at both the local and municipal level which can be helpful in moving projects forward in a timely manner.
We also believe strongly in giving back to our community and have led local relief efforts after hurricane Patricia and we currently are working with the ambulance service to ensure this valuable service has the support it needs to remain viable.
Owner and chief designer Paul Zúñiga is a fluent English speaker.
-Design
-Construction
-Pools
-3D Renders
-Construction permits