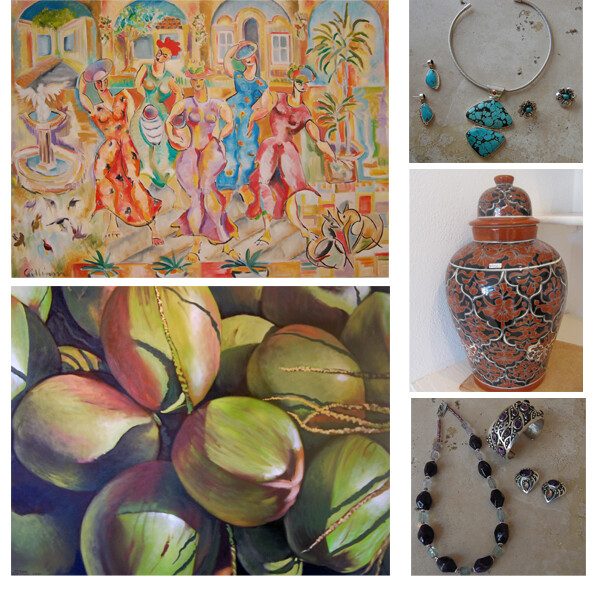 Calle Perula Sur# 83 La Manzanilla, Jalisco, Mexico
163 María Asunción
La Manzanilla
Jalisco
48898
MX
Galeria La Manzanilla is fine art gallery featuring art with a wide assortment of media and styles from regional and nationally known artists. Each year we feature handcrafted and unique jewelry from a diverse group of artists.
We have a variety of ceramics, ranging from contemporary styles to museum quality reproductions of pre-Columbian figures.
The gallery's knowledgeable staff will gladly work with both established and novice art collectors.
We look forward to welcoming you to Galeria La Manzanilla.
Open November 1- April 30
Monday – Saturday 10-6
Sunday 10-3
May 1-Oct 31 Open by appointment
The Galeria also has art supplies:
Acrylic, Oil, Watercolor and Pastels paint
Canvas
Blocks
Brushes
Pencils
Solvent