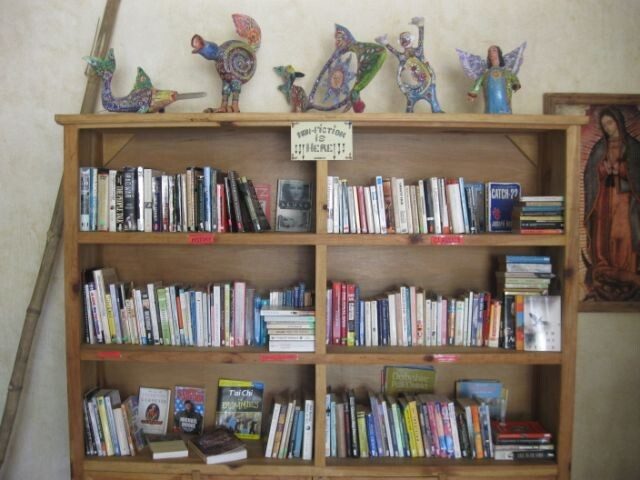 Playa Blanca 16, La Manzanilla, Jal., Mexico
27 Playa Blanca
La Manzanilla
Jalisco
48898
MX
#16 Playa Blanca, La Huerta, 48898 La Manzanilla, Jal, Mexico
High season 10:00 am-1:00 pm daily
Libreria Manos Ayudando…or Helping Hands Bookstore is a great place to find a host of literary offerings for your reading pleasure. They also have a nice selection of DVD's, reading glasses and tickets for all local events.
Perfect place to find a "beach" read or to leave those heavy books when you return home. Libreria La Manzanilla is located across the street from the fishing co-op and just north of Cafe Risa. We have both English, Spanish and French books, novels, travel guides, and magazines. Inventory changes daily so be sure to stop by often.
Bring your morning coffee and come over to say, "hello" to our great team of helpful volunteers.
There is always something new and fresh happening here at the Helping Hands Bookstore. See you soon!
The Power of a Used Book: Come and browse our large selection and feel free to bring in your own used books for donation.  All money raised is donated back to the La Manzanilla community in the form of scholarships for students to attend Prepa or High School, donations to the emergency medical services and Centro de Salud in La Manzanilla, and general funds for people in immediate need. Stephanie and the volunteer staff take all requests for donations and as a team they decide how to spend the profits from the bookstore. It's the only business of its kind in La Manzanilla and it has positively impacted the lives of many local people.